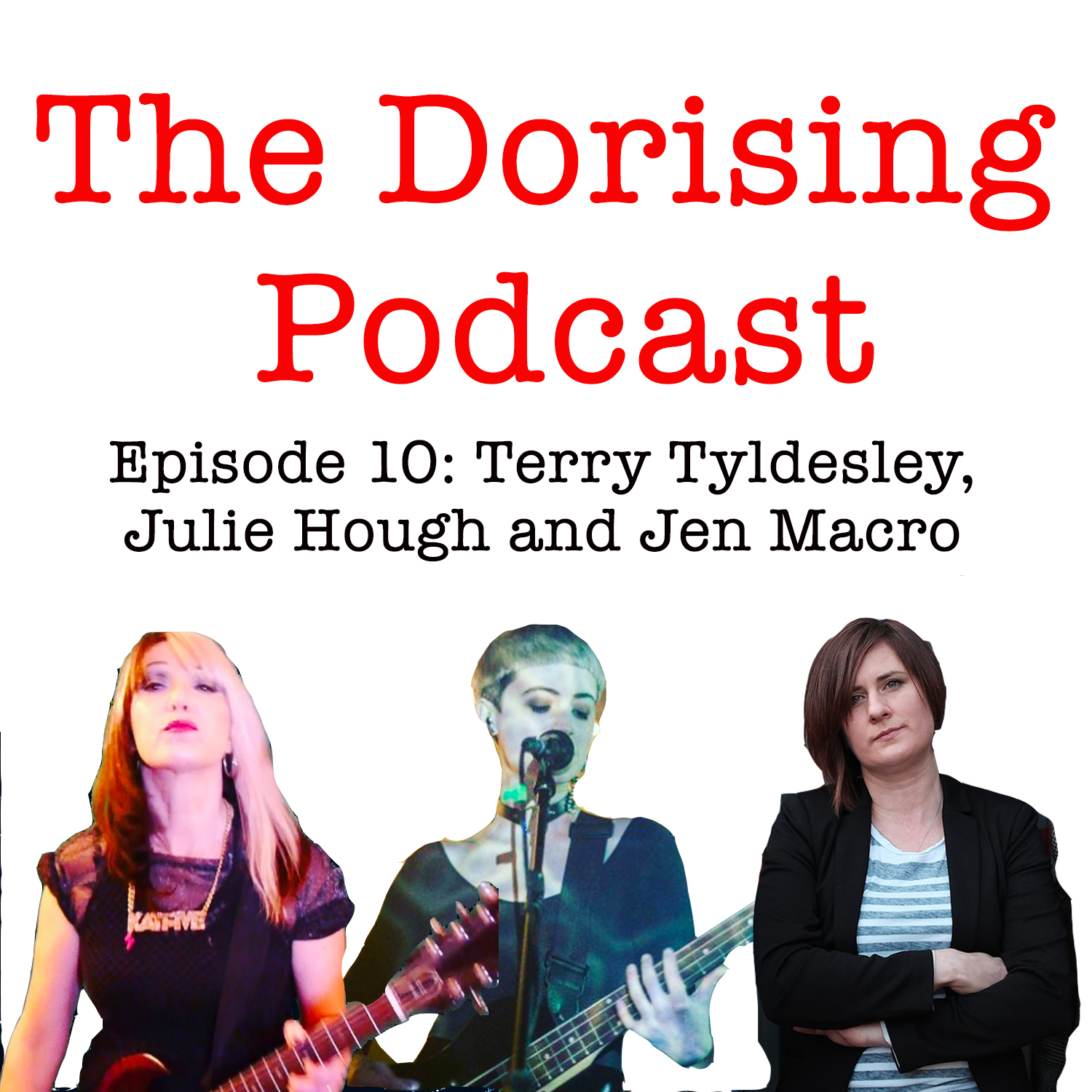 Doris and Doris of the band I, Doris host the 10th episode of the Dorising podcast. With guests:
Terry Tyldesley aka Kat Five of Feral Five
Julie Hough of HAVVK and Veta Records
Jen Macro of Hurtling
Dorising about running a collective record label, swimming in the sea, and the crap that you deal with touring while female.
With music from I, Doris, Feral Five, HAVVK, Jen Macro (live performance), and DYVR.