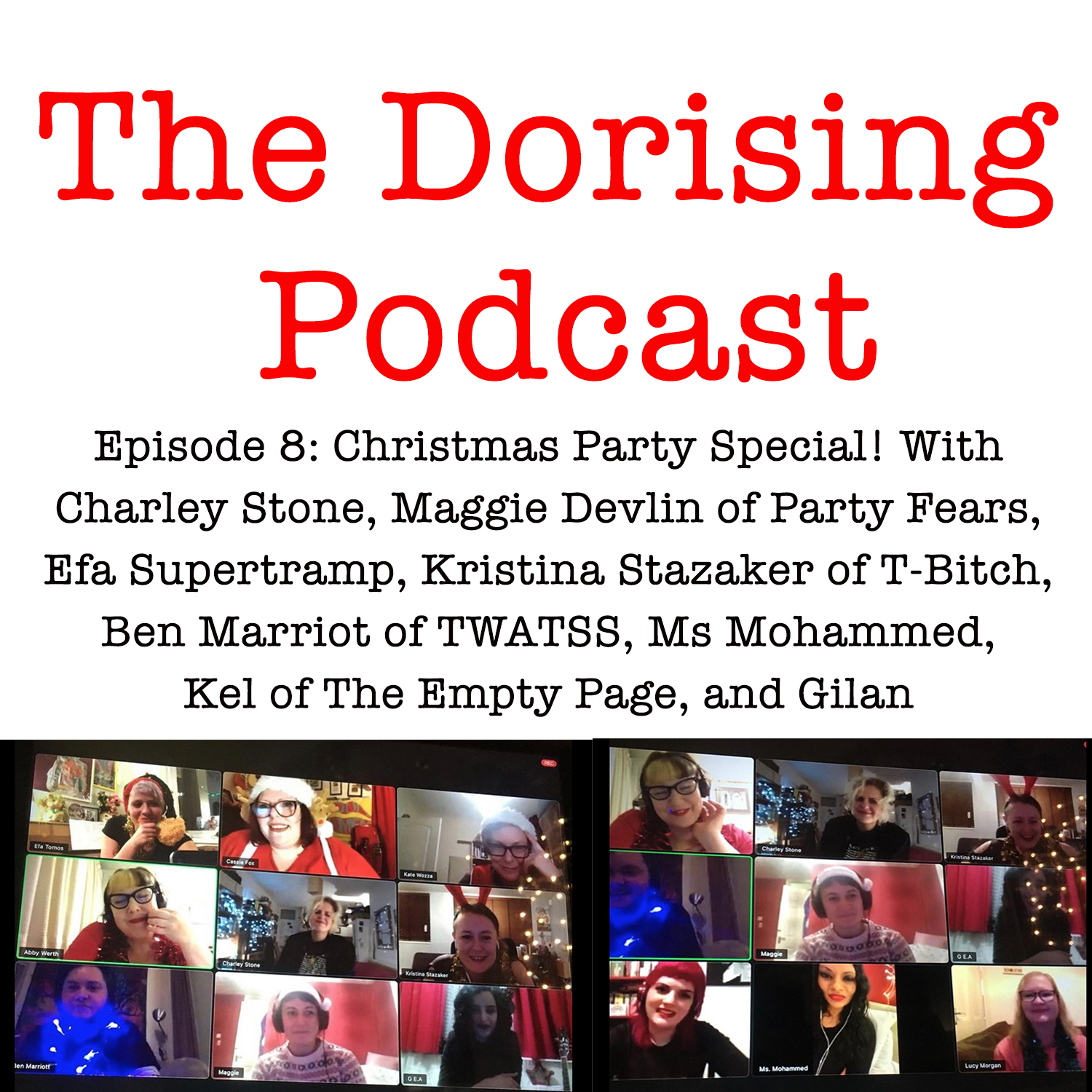 Doris, Doris, Doris and Doris from the band I, Doris host the eighth episode of the Dorising podcast – a Christmas Party special! With guests:
Charley Stone
Efa Supertramp
Gilan
Kel of The Empty Page
Ms Mohammed
Ben Marriott of TWATSS
Kristina Stazaker of T-Bitch
Maggie Devlin of Party Fears
Dorising about the magic of Christmas, the misery of Spotify, social skills practice in 2020, and everyone's favourite Christmas songs. Plus everyone gets their pets out for the awwws.
With music and live performance from all the guests.